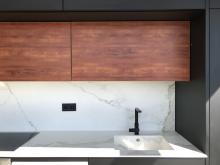 Wood grain textured finish available in various colours for those who love wood but want to enjoy the advantages of aluminium.
tra·di·tion·al /trəˈdiSH(ə)n(ə)l/ adjective - Existing in or as part of a tradition; long-established; classic, time-honoured, conventional.
In some spaces it's essential to leave the simple, elegant style unchanged. This line allows for all the modern comforts while retaining and respecting vintage and classical styles.