Are you wondering how we design and build your 100% non-toxic kitchen?
Be inspired, dream, imagine and we will make it real, here's how: 
We design, manufacture and install custom kitchens and cabinetry, outdoor furniture, and indoor furniture that are made from aluminum.
We provide personalized service to meet all of your individual needs. Our professional assessments and innovative designs are backed by
more than 30 years of experience, both in Canada, the US and Europe.
Our custom kitchens and cabinetry that range in style from traditional and timeless to radiant, bold and contemporary. With countless colour and design options, you can pick and choose as you please to create a truly custom kitchen that reflects your
personal style!
Our promise to our clients: To provide beautiful, customized and
functional cabinetry solutions:
• Offer a personalized and memorable service experience
• Provide professional and insightful assessments
• Address all of your unique needs
• Innovate in design and flexibility
1. Choose colours and finishes:
RAL Color Chart in textured or matte
Futura Collection
Brilliance Collection
Wood Grain Finish
Neolith inserts
2. Choose handles:
They come in array of options and finishes and we can also powder coat them to match your cabinetry!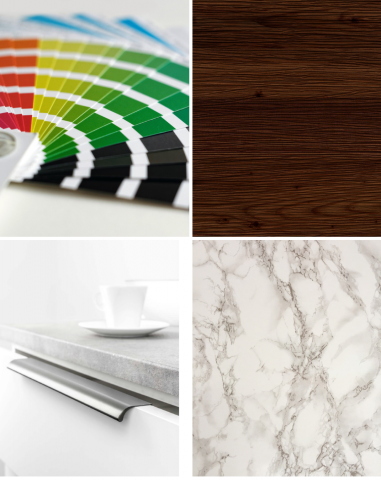 3. How we design and build your dream kitchen:
Contact us and we will walk you through our complete assessment process. 
We use your inspiration photos, appliance list and wish list as well as the dimensions of your space to provide a detailed proposal for your personalized Dream Kitchen.
Once you approve the proposal, we'll get started on drawings and send you samples.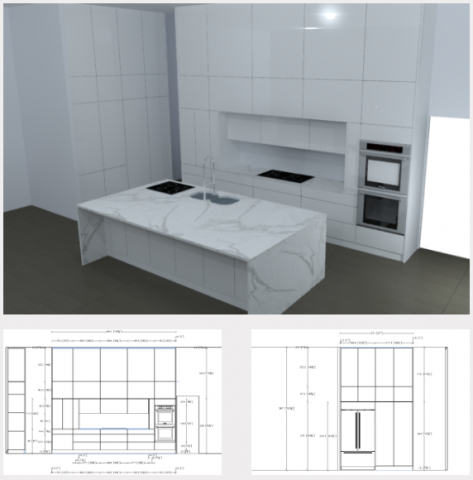 4. Materials and finishes:
• 1.6mm (14 gauge) thick tubular aluminum profiles 
• 2mm (12 gauge) thick aluminum sheet inserted into tubular profiles for doors,panels and shelves
• Profiles and sheets all powder coated meeting Qualicoat requirements
• All aluminum is marine grade, is 25% recycled and 100% recyclable
• We use high-end soft-close drawers and hinges by Blum and Hettich, recognized European brands with a lifetime warranty
• Drawer organization Ambialine by Blum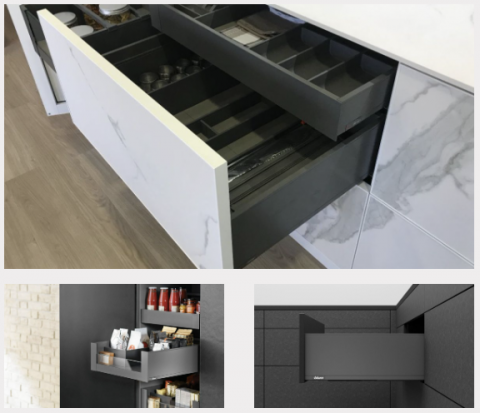 5. Quality, durability and safe arrival:
• Our proprietary system uses powder coated, extruded aluminum profiles for box construction as well as for the doors, drawer bases and shelves.
• During custom manufacturing of your Dream Kitchen we "install" it in our shop to make sure everything is perfect before we pack it all up.
• We prepare a personalized installation tutorial for your installer so it's easy peasy and you can start enjoying your Dream Kitchen right away!
• We package everything very carefully to ensure safe delivery to your home.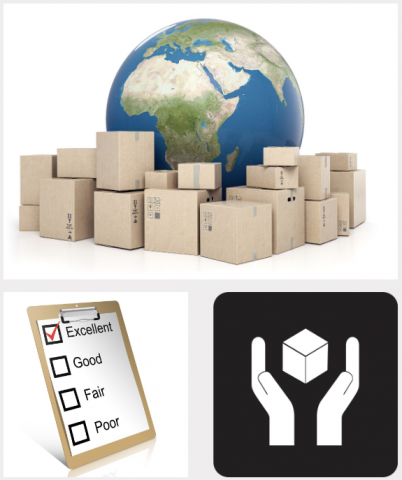 Elegant, modern, smart, durable and most importantly non-toxic!
If any or all of these adjectives resonates with you, IMDesign custom cabinetry is for you, with a myriad of colours and finishes to choose from in 100% aluminum. Unique and exclusive, our kitchens are just for you! 

If you are planning on a new kitchen soon or know of someone who is please contact me for ideas at: patricia@imdcabinets.com